A long weekend in Istanbul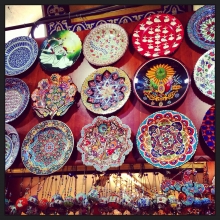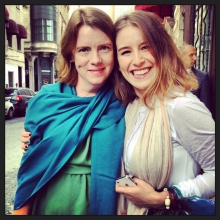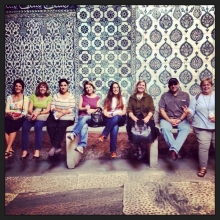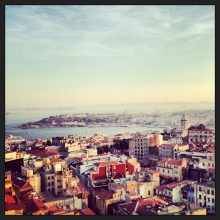 Istanbul. It is impossible to imagine this city properly without a geography lesson.
Sea of Marmara, Bosphorus Straight, the Golden Horn. These are the blue waters that surround Istanbul. If you go south, you reach the Aegean Sea. If you go north, you reach the Black Sea. From these waters, one can reach the world.
The city straddles two continents. The original settlements are in Europe. Across the Bosphorus, the rest of Istanbul and Turkey are in Asia. It is a literal case of East meets West. Or in the case of Americans, West meeting the furthest eastern part of Europe, and then beyond.
I just spent a long weekend in this ancient capitol, with a group of seven other travel agents. After three nights and two full days of touring, I would have liked to had more time. This is, however, the time frame for many Americans on their first visit to Istanbul. The city is a major starting or ending point for many Mediterranean cruise lines, and the perfect soft entry to this part of the world.
Arrival
After flying Business Class on Turkish Airlines nonstop from Chicago, I arrived rested. Even coach on Turkish is roomier than most domestic airlines, so keep this in mind.
Yaman, our guide arranged by Travel Refinery, met the group at Cafe Nero outside of security. Whisked into a luxury minivan, bottles of water provided, we headed along the Sea of Marmara, past the old city, over the Galata Bridge to the venerable hotel, The Pera Palace.
I can't say enough about the Pera Palace. Perfectly located near restaurants, cafes and shopping, this is the original hotel stop for the Orient Express travelers in the late 19th century. Steeped in history (do not miss seeing the first Turkish president's room), this hotel has been completely renovated, has high tea every afternoon, and, on the evening we arrived, an international fashion show took over the grand ballroom.
Day One touring: Hagia Sophia, The Grand Bazaar, The Blue Mosque, Hippodrome, Topkapi Palace.
Day Two: Chora Church, Spice Market, Bosphorus Cruise, Pera Walk.
Our touring was seemless, every detail thought out by Travel Refinery and executed by Jaman. All tickets were pre-purchased, lines were avoided, every question we could think of answered in Yaman's perfect English.
Highlights and Tips
The harem at Topkapi Palace: This requires a separate ticket, but is well worth it to look into the private family quarters of the Ottoman Sultans.
The Chora Church: This is not on every tour operator's must see list in Istanbul, but it is certainly on mine. Located just outside of the old city wall's, the Christian mosaics and frescoes are simply stunning.
Bosphorus Cruise: This is a highlight, especially if you are booked on a land package only to Istanbul. As wide as a wide river, but a perfect sea blue, the Bosphorus divides Europe and Asia.
Lunch at Hamdi: Just go. The views and the food are incredible.
Our final morning, I took my last fabulous shower at the Pera Palace (the renovated bathrooms are excellent) and picked up freshly made macaroons at the Pera Palace Patisserie as gifts to bring home. We were helped all the way to the gate by Travel Refinery, and again smooth flight home on Turkish.
A few final notes
Yes, you will see women dressed in everything from full burkas (mostly not Turkish women), to covering just their hair but not their face, to completely Western attire.
There are neighboring cemeteries in Istanbul where Muslims, Christians and Jews are buried next to each other.
A Hammam in a hotel like Pera Palace and a traditional Turkish Hammam are VERY different. Check with me on this.
The vendors at the spice market can vacuum seal anything, so yes, you can bring spices home on the plane.