Testimonials & Press
Upon a former travel agent's recommendations, my husband and I contacted three travel agencies for assistance in scheduling our dream trip to Italy and a Mediterranean cruise.  One agency never responded; one sent an email several days later.  Kristen Burckhartt, however, called back straightaway and I felt an immediate connection with her because of her courteous, warm, yet professional manner.
Selecting Kristen was a slam-dunk; she had just returned from both a cruise and Italy, so it was fresh. Second, Kristen became one of the top 50 advisors to the Italian agency (IC Bellagio) for custom travel to Italy.  Third, my husband has some special needs, and Kristen was sensitive and intuitive about what "appurtenances" we could count on.  She overlooked no component of our dream vacation, from air travel, hotel choices, restaurant suggestions/reservations, private tours, drivers and guides. Kristen provided additional confidence as she and her contacts abroad periodically checked on us to ensure complete satisfaction. We received VIP treatment in the Italian cities and on the cruise—hidden little surprises and amenities turned a perfect vacation into something almost surreal; we kept pinching ourselves!
It really does matter who you know sometimes, and Kristen Burckhartt has connections all over the world because of her personal travel and her uncanny perception of what appeals to each individual client.  We miss all our new acquaintances abroad of which we established relationships, but equally miss our visits to Kristen where we solidified the details.  The entire experience, from start to finish, was extraordinary!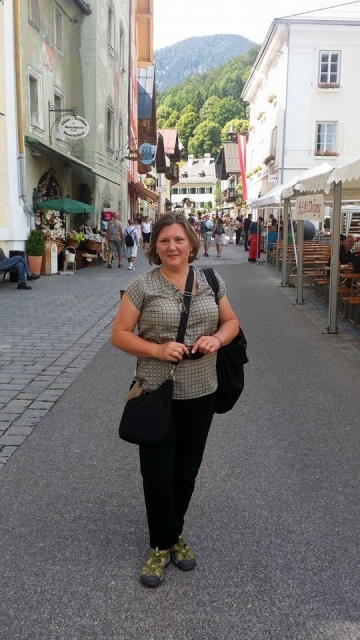 We wanted to drop you a note and tell you how much we enjoyed our recent trip to Germany and Austria and to let you know how much we appreciate the personal attention you provided in helping us plan our trip! The hotels were magnificent, the individual tours were fascinating, and the sites we visited were unforgettable. (Some photos are attached)! We are especially pleased to report that our airline and hotel reservations, train tickets, and all the arrangements for travel to and from the airports, train stations, and hotels went exactly as planned.
We recommend you and Holt Travel without reservation for anyone planning a tour. Thanks to your knowledge and expertise our 25th Anniversary trip to Europe was just what we hoped for! We definitely will be using your company again in the future.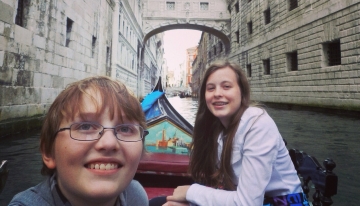 Traveling in Italy for a brief, 10-day excursion with two of our grandkids, Lynda and I were pleased and extremely grateful for Kristen's help in making the whole experience a resounding success. On a trip that balanced educational enrichment with ease of travel, good food, dazzling sights (you should see the kids' pictures of Venice!) and just the right amount of adult satisfaction and teenage fun, we found her practical advice as well as her knowledge of history and the arts--also the psychology of teenager--everything we needed. The kids actually thought of their grandparents as seasoned travelers, and we were pleased with the way they seemed to prize all they (and we) were learning. Practical arrangements for having people meet us as we arrived, getting us safely and expeditiously from one city to the next and delivering us fully satisfied and on time to our departure were perhaps the most helpful aspect of the overall experience. Hotels were comfortable and included breakfast. Tours were rewarding, full of magnificent sights and information. We loved the cooking school! And there was ample free time for relaxation and spontaneous adventures. Short of living in Venice, Tuscany or Rome for weeks or months at a time, I can't imagine a richer, more rewarding or more well-planned experience for the four of us. I still wake up thinking I'm in the Piazza Vecchio on my way to--where?--the Uffizi, the Casa Dante Alighieri or perhaps the Ponte Vecchio. Thank you, Kristen (Annie and Aiden thank you too).
We were extremely pleased with the trip to Italy that Kristen Holt Burckhartt planned for our family this summer. My husband and I were travelling with our two teenage daughters. Kristen listened carefully to what our interests were for the trip and planned an itinerary perfectly suited to our needs. We were in Italy for 10 days and visited Venice, Florence, Perugia and Rome. It was the perfect balance of sightseeing, exploring on our own and relaxing. Although we loved everything about our time in Italy, some of our highlights included exploring the Chianti region of Tuscany, everything about Florence, the chocolate school in Perugia and the many fine meals we had everywhere we went!
Everything was so well planned we didn't have to worry about a thing. The drivers and tour guides provided by IC Bellagio were excellent. They were all extremely professional, prompt and knowledgeable, but, in addition, they were very personable and enjoyable to be with. They made us all feel comfortable and tailored each day specifically to us. The hotel accommodations were exceptional in every city! We also found the restaurant suggestions provided by IC Bellagio to be very good. They gave a very accurate description of what we could expect from each restaurant and offered a wide variety of types of restaurants to choose from.
I will definitely work with Kristen when we are ready to plan our next trip. She was very professional and was genuinely interested in providing the best trip possible for our family.